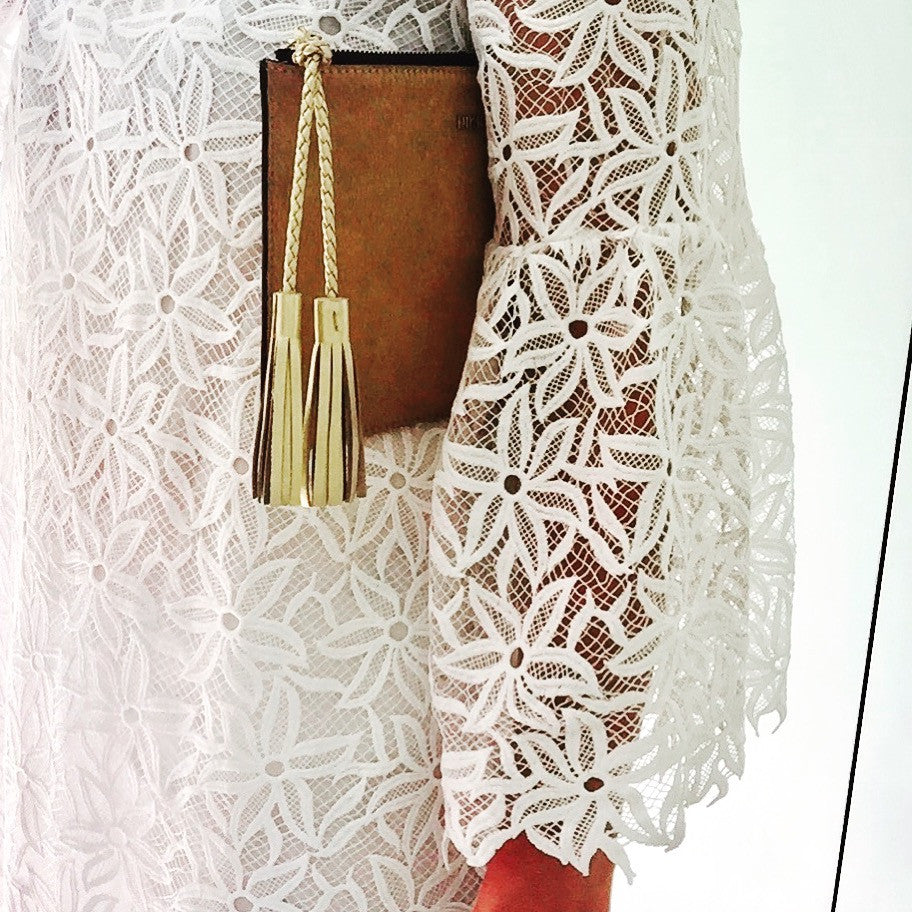 The leather used in the construction of NIKKI WILLIAMS handbags is specially chosen from the finest tanneries in Italy and Europe for it's colour, texture, durability and beauty. We use a range of different leathers including Italian Nappa, Lambskin, Top-Grain Cow Hide and Suede. If you're wondering what all that means, we've put a simple list together which outlines what it's all about...
FULL GRAIN: This leather refers to our highest quality leathers. Leather hides that have not been sanded, buffed (like the top-grain described below) to remove imperfections (or natural marks) on the surface of the hide. The grain remains allowing the fiber strength and durability. The grain also has breathability, resulting in less moisture from prolonged contact. 
TOP-GRAIN: During the tanning process each hide is separated into sections. The top section (top-grain) is the most valuable part of the hide, with exceptional strength and durability.
NAPPA: Nappa leather is the general term for particularly soft, chrome tanned smooth leather of all animal skin types.
SAFFIANO: Saffiano, being a textured leather, meaning that it is a treated leather made with the texture pressed on it by a machine. It gives the leather a cross-hatch finish. This leather is also finished with a wax treatment. As a result, the leather is almost scratch resistant, durable and easy to clean.
SUEDE: Suede leather is made from the inner splits of a side of leather, usually cow. Because suede does not include the tough exterior skin layer, suede is less durable but softer than standard full-grain leather.
Take a look at what we have created...right here