Design Process
NIKKI WILLIAMS design mission is to make effortless silhouettes that celebrate the feminine figure. The design process starts with us thinking about what we really want to wear right now. We source the most beautiful and sustainable fabrics possible to bring those designs to life quickly.

Most fashion is designed 12-18 months before it's released. We're designing and making what you want to wear right now.
Up to 2/3 of the sustainability impact of fashion happens at the raw materials stage - before the clothes have actually been made. Fiber selection also affects how you're gonna wash the garment, and potentially recycle it one day - both important factors to consider when it comes to the environmental impact. That's why we have Ref standards, or basically different classifications based on their combined social and environmental impact.

We tried to make these standards as holistic as possible, taking into consideration water input, energy input, land use, eco-toxicity, greenhouse gas emissions, human toxicity, availability and price. We also looked at garment care implications, like microfiber shedding.

We have five categories:

A–Allstars
Natural fibers that are rapidly renewable, plant-based and have a potential for circularity.


B fibers are almost all natural or recycled fibers.

C–Could be better
Fibers in the C category are better alternatives than more commonly used fibers, but not as innovative.


D–Don't use unless certified
D's require certifications for raw material cultivation (i.e. organic), animal welfare, traceability or wet processing (i.e. Bluesign)

E–Eww, never
E fibers are too environmentally or socially intensive, and don't meet our sustainability criteria. We'll only source these fibers if they are necessary for specific fabric construction and performance and we try to use <10%.

Our goal is to make 75% of our products with A & B fibers.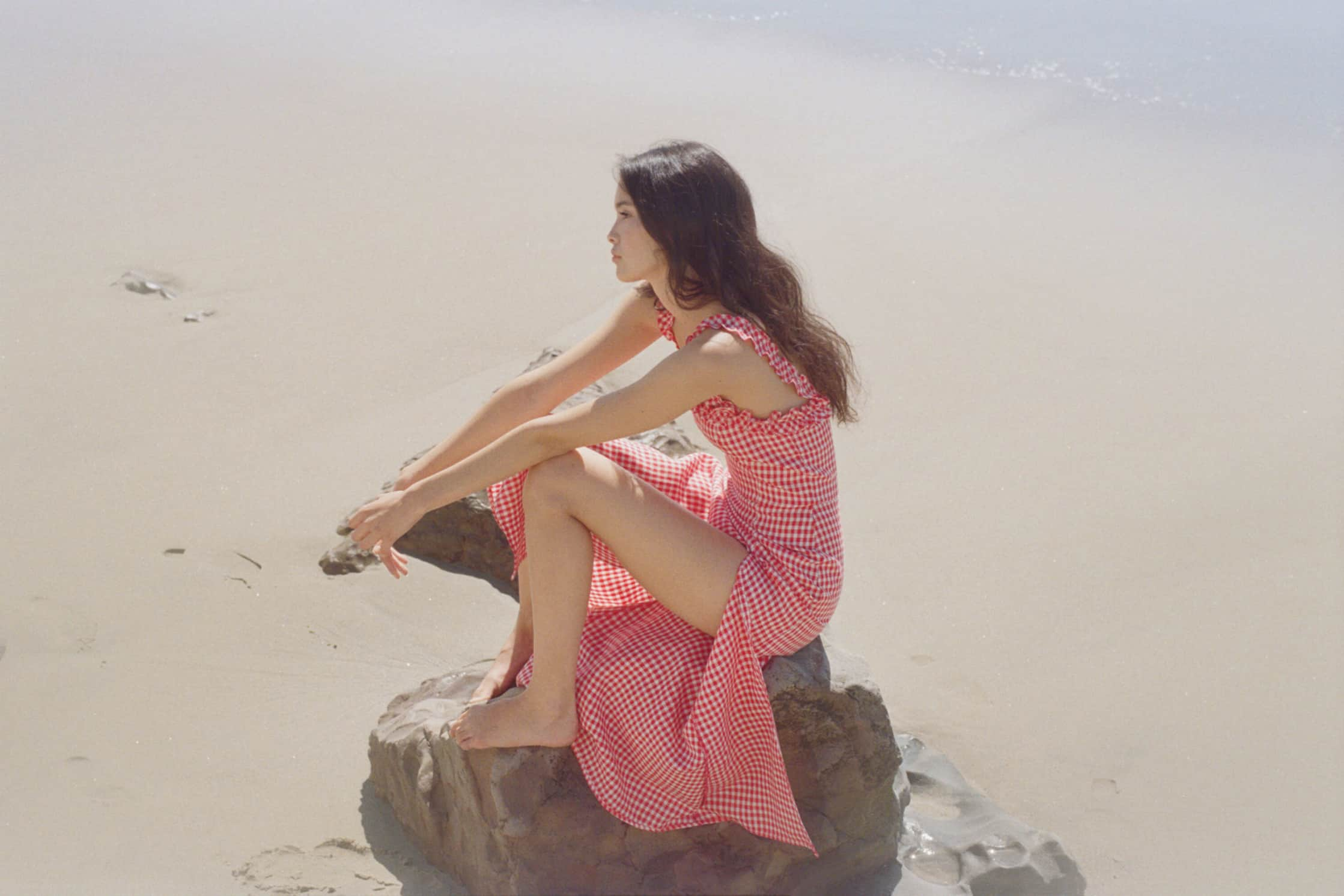 TENCEL™ Lyocell
We think TENCEL™ is the holy grail of fibers for fabrics. Made by Austrian company Lenzing, TENCEL™ Lyocell is a semi-synthetic fiber with properties almost identical to cotton. It's part of the Rayon family, made from renewable wood materials.

TENCEL™ is manufactured from Eucalyptus trees, which grow fast and thick on low-grade land. It takes just half an acre to grow enough trees for one ton of TENCEL™ fiber. Cotton needs at least five times as much land—plus, it must be good quality farmland. TENCEL™ production is done without the use of pesticides or insecticides (unlike its dirty cousin, cotton).

While Eucalyptus trees don't need irrigation, water is still used to process the pulp and turn it into TENCEL™ fiber. Lenzing estimates its water use at 155 gallons per pound of fiber, which is 80% less than cotton.

TENCEL™ has a closed loop production process, meaning over 99% of the non-toxic solvent is recycled and pushed back into the system instead of being flushed out as wastewater. And don't just take our word for it: TENCEL™ fibers are certified by the European eco-label Oeko Tex 100 as containing low levels of manufacturing chemicals and byproducts.

To get deep into it, check out more info from Lenzing.