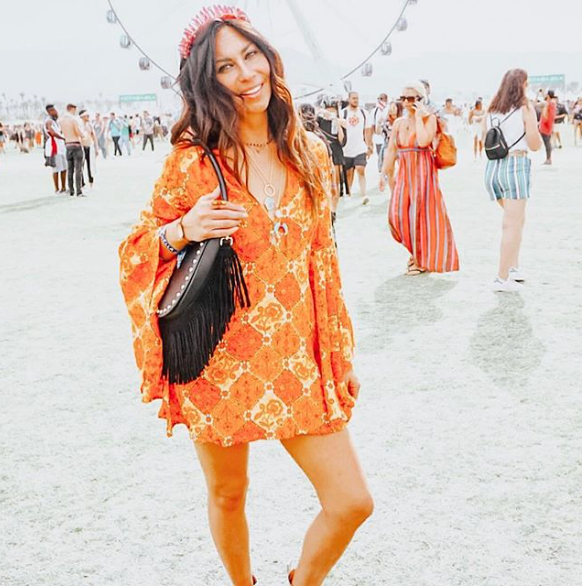 Festival Fever - what to wear this festive season
Festivals aren't 'really' about the amazing music — they're about the amazing style, celeb sightings, and accessories - everything from headbands to handbags! 
Festival season is almost upon us, and you don't want to wait until you're shoving all of your things into your friend's purse to realize you don't have a cool festival bag. Whether or not you're headed to the Californian desert or Byron Bay, people really bring their fashion A-game to festivals year on year. Here's our guide to the festival season...
The perfect piece is practical, stylish, highly Instagram-able, and able to withstand a long day out in the sun, carrying all of your stuff. If size is important, and you're the kind of girl that likes to travel with a few creature comforts, then you don't want a super cute bag that only holds one thing of sunscreen and doesn't close, the Coachella Bag is for you!
The other thing to consider is cost — if you're going to spend money on a bag you love, you definitely want to find one that you can wear more than once. The Coachella Bag can take you from festival to a fancy restaurant. The fringe and extra long strap can be removed to reveal a sleek stream-lined stylish bag. With this bag you can totally create your own look. 
Because nothing ruins carefree festival vibes like an unwieldy purse, we're done the shopping recon on how to go hands-free at Coachella—without, you know, awkwardly stuffing things in your bra. See below for four effortless yet efficient bag styles that won't get in the way of your dancing/power bar breaks/flower crown braiding, complete with plenty of options to order right now. 
In the end, the most important thing to think about when getting a festival bag is how helpful it will be to you the day of. Send this list to your festival loving friends too, so that you don't end up carrying all of their things in your cool new bag the day of the event — nobody wants to lug around so much stuff that they can't cut loose. Plus, you and your squad can coordinate and trade off for each music festival. Check out our looks