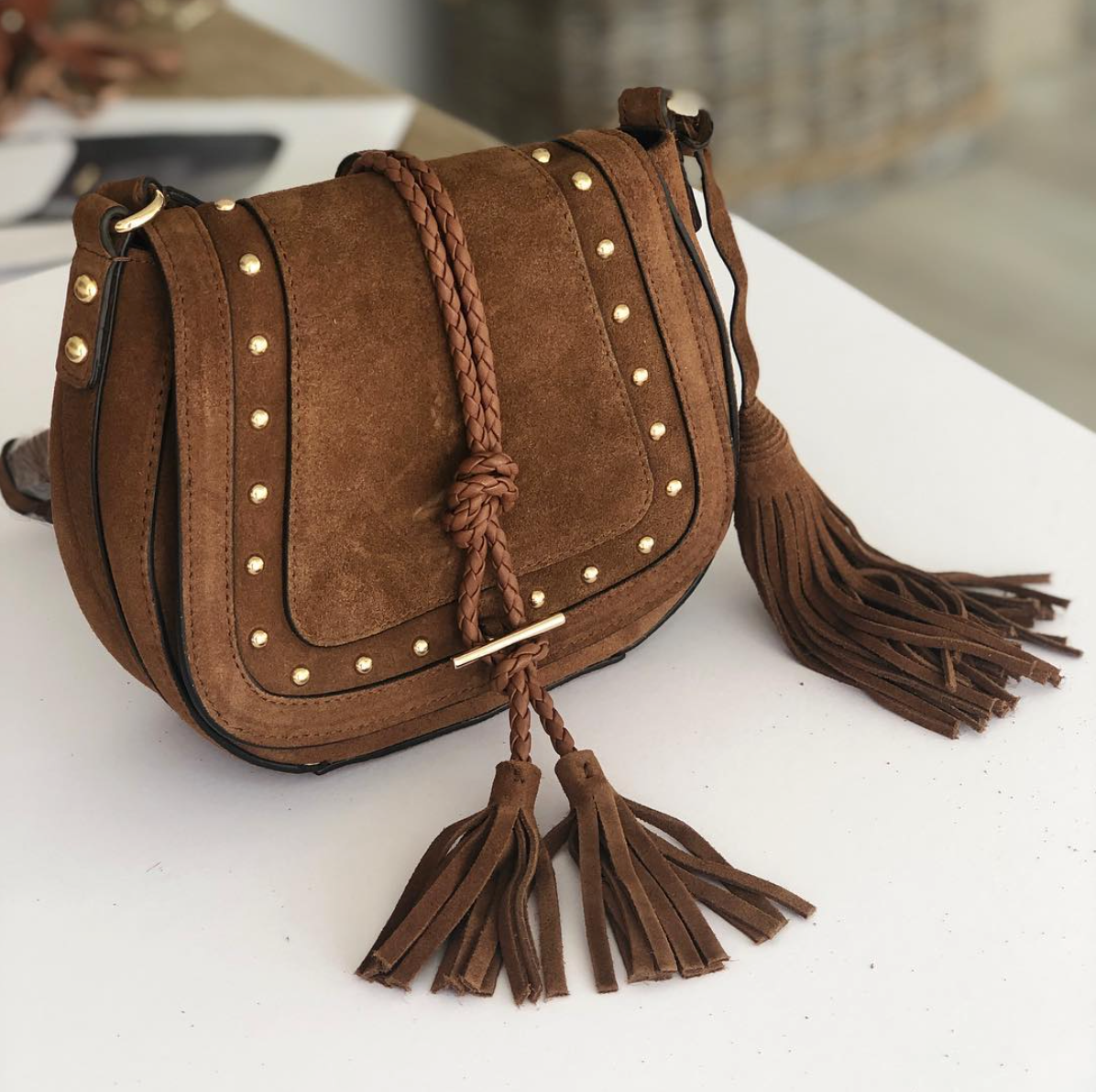 Rodeo Ready Accessories - Saddle bags for the Modern Cowgirl
Right now, cowboy boots are the coolest things you can put on your feet, and a saddle bag is this seasons easiest way to up-date your style.
What do you need to know? Whether your perfect bag is a cross body or a mini bag, think of them as a stylized and wear them with basically everything. They're just the thing to ground the prettiness of your floral dresses, especially if you add a denim or leather jacket into the mix. Or you could take a subtle approach and wear them with narrow tailored pants or drainpipe jeans and tailored shirt – just be sure to show it off.
The talk of the town is that, the focus is firmly on the new Western bag, a trend that just about anyone can get on board with. But before you open the stable door on your inner cowgirl: the look you're after now is more 'Little House on the Prairie with an urban edge' than literal home on the range.
How to style your new western bag?  In cool weather, team with a blazer and jeans; in the spring or summer, try it with a floral gypsy style dress to ground the pretty prints. It's time to take the reins back.
IMAGE: The Four-ways Bag as seen on @iamlina in New York, New York USA.