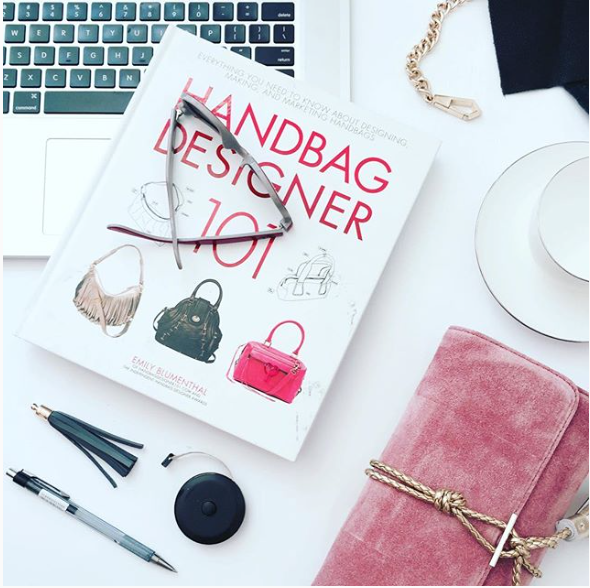 The Story Behind the Marni Clutch
This was the first clutch I ever designed. I made the very first one from some brown suede I had bought in Darwin, Northern Territory of all places. I used cardboard and glue to model the shape and the rest is now history….well a story I should say. It's a truly unique design and is inspired by my love of suede (I'm really not sure why I like it so much but I do) and my love of braided leather. As many of you know I am a country girl and love using this touch in many of my designs.
"My favourite leather to work with is suede... as a child growing-up on the farm I used to tan my own leather"
So where was it made you ask? The short answer is New York, but it's a long way from being that simple. I remember having to choose the colour of the leather to make my first samples. I had actually always envisaged this clutch as a beautiful emerald turquoise with a burnt orange braid (I know it sounds a little bit of a crazy colour combination– but just believe me it looked good). I loved the colours together as it summed up my life. I live by the beautiful coast on the edge of Australia surrounded by turquoise waters and once upon-a-time came from the country- a place of dry, hot and burnt land.
Anyway back to the story, I was under my duvet cover, it was 5am and I was on a Skype meeting, whispering to Tara (my design assistant) who was in New York. She was walking me though the leather houses of the Fashion district. Nowhere could we find the turquoise I had imaged. Five am in Australia is also 5pm in New York City and everyone was in a rush to close up when I saw the pink suede. We snapped it up and in a split second I decided to add a touch of shine with the gold braid (oh and if your interested to know the Marnie clutch also comes in Navy Blue and Black).
I then scoured New York to find someone to make the clutches for me. I wanted to find someone to help me for fill my dream (yes to make a pink and gold clutch), but also someone who believed in the product and the mission behind it – which is to make high quality luxurious bags that don't cost the earth. We produce the highest quality possible, but don't charge like international high-end designers. The Marni clutch is made from soft suede with a metallic leather lining. Fully lined bags like this range from $500 - $900 in traditional designer stores.
Anyway to cut a long story short, I found a family run company on 38th and West to make my designs. It took a team of craftsmen with over 30 years experience to finally produce the Marni clutches. It took almost a year from first sample design to finished piece. 
But the story doesn't end there....there's a little icing on the cake. It was also the clutch that Vogue Magazine first saw on my Instagram page @nikkiwilliams_official. I can't tell you how excited I was to receive that email! I actually didn't believe it at first....I even called Vogue reception to ask if the girl actually worked there. It was a the best start to a business I could have ever hoped for - and fingers crossed for more to come.
Thanks for reading and if you like to make the Marni yours - simply click here and enter the code MARNI at the checkout for 25% off - with love NW x
"The Marni will always have a special place in my heart – it's a timeless style. You never know I may one-day find that emerald turquoise colour to show you all :)"