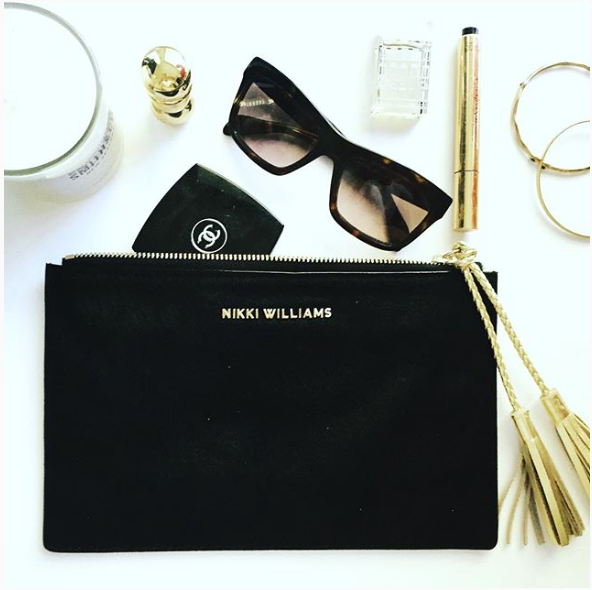 Why following your passion is bad advice!
As the end of the year is near and New Years is just around the corner, many people start thinking about changing their jobs, starting new careers or learning a new skill.
Over the last year, I've had so many people ask my why I started my business. So read on to find out why and more importantly why following your dream is the worst advice to give anyone!
Your job and your passions are often linked to your happiness. I'm a big believer in doing what you're passionate about, or "following your passion," as it were, but dropping everything to merely follow your dreams may not turn out to be your best move.
I know, and this is why I am going to say that "to follow your dreams" is not great advice.
Like me, most people I didn't have a preexisting passion or some amazing talent. I wasn't born with a passion for designing and making handbags. My dream was cultivated over 30+ years or more. I started my working career as a waitress while studying economics – not remotely related to designing handbags.
Developing a "dream or passion" is really a culmination of lots of little events and experiences. I have taken something from every job I have had in the past. What ever I was doing I was always interested in learning more. I was intrigued to know how businesses really worked. I always wanted to get an understanding of what each person in the company did. It is a great way to develop your skills, it's a fabulous way to make lots of friends and great way to really understand your own role. Having a curious personality has served me well, when you start your own business it's important no to just be able to design something, but I also to know how to sell it, how to market it and how to package it. It's also really important to get an understanding of how much all this costs. Ahhh it's all starting to sound like hard work I know.
So why am I passionate about what I do? I guess because I approach my work like a craftsman. Each day I work on honing my ability to design better bags, work-towards spending more time researching the best stitching and cutting techniques and of course finding interesting people to work with. In a nut-shell, I am slowing working towards building a job and lifestyle that resonates with me. I am going to say it "it won't happen over night" but don't give up on your dreams. You might not reach your goals exactly how you planned but with hard work, self-belief and determination you'll get there…and you'll learn so much in the process. I really do believe it is truly about the journey.
What I am trying to say is that I don't believe that passion is something existing naturally, waiting to be discovered. It takes hard work and planning to develop.
True passion arises after you've put in the long hours to really become a craftsman in your field and can then leverage this value to really have an impact, to gain autonomy, to control your occupational destiny. So you might be a teacher, an accountant or just finished your studies – believe it or not you're probably closer than you think to "finding" your passion.
If you need a kick start....grab yourself a new work tote (Bahaha!) and get inspired!
NW x